Celebrity Cruise Line recently had a naming ceremony and inaugural sailing for one of its newest ships to join the fleet, the Celebrity Apex℠. This modern marvel is the second ship in Celebrity's highly anticipated Edge® series. Our agents Fran Balin and Alison Singer were able to join in on the fun to bring you the most important things to know about sailing on this top-of-the-line vessel.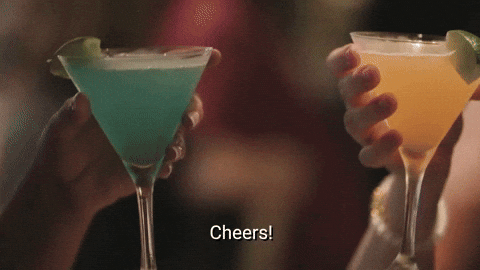 Embarkation Day
Upon arriving at the cruise terminal, we found stations indicating the lines and times for embarkation which was a breeze. Celebrity had a team member check entry times and verify that each guest had their required documents. Once entering, we found ourselves face to face with a beautiful Apex sign, leading us to check-in upstairs. Here, Celebrity team members would check Covid test results, verify guests had their proof of vaccination, and their boarding passes. Pro Tip: Keep your documents out, as you will have to show them once or twice before entering the ship! There were also areas available for guests to drop their bags, even if Celebrity was not "ready for you" quite yet.
The Ship
The first thing to note is that this ship is GORGEOUS! Everything from the top to the bottom, and everything in between, was just beautiful!
Our stateroom was an Infinite Verandah. The "door" to the verandah was basically a foldable wall. The outer wall of the balcony was a two-part window and there was a button that would raise and lower the top half of the window. In other words: with the foldable wall and half window open, the ENTIRE room essentially becomes one large verandah. Close the window and the balcony becomes part of the stateroom's interior. There is also a room-darkening blind that covers the outside window (also electronic), so the room can remain dark when the sun is up. This category of stateroom is a great option for those that want a room that can be flexible in space.
The Naming Ceremony
The naming was held in the theater of the ship, with screens set up all around the ship to allow for additional viewing. We watched from the Rooftop Garden and it was quite a moving ceremony. The ship's godmother is Reshma Saujani, the founder of Girls Who Code, as a way to celebrate "women who make a difference." During the naming, Reshma hit the button that launched a giant bottle of champagne into the hull. The bottle was a Sovereign size, which is equal to 35 regular bottles!
Dining and Activities Onboard
We ate at two of the main dining rooms – Cyprus and Cosmopolitan. There are 4; the other two are Normandie and Tuscan. Each offers different menus, but they do have a standard "everyday" option. The food was wonderful! One fun fact is that Celebrity offers a Sommelier for every dinner!
Activities for this unique sailing were listed in the Celebrity app. We will note that Celebrity does request that guests use the app to plan their days onboard. During standard sailings, guests can watch 3 broadway style shows and each offers its own flare. Guests can enjoy is the Caravan, Celebrity's twist on a circus variety show!
Disembarkation
This process was super simple. For those not doing the typical "walk-off," guests were asked to wait for their groups to be called in a public lounge area. From here you would pick up your luggage and, if you had a passport, would go through facial recognition and then done! Guests can also expect to interact with Customs but with our sailing (not having a port of call), Customs was not needed.
Special things to note about Celebrity Cruise Line: Currently Celebrity is sailing at a 95% fully vaccinated rate. Guests should make sure to keep up-to-date on this cruise line's policy by checking for updates on their website and by contacting their MMV agent.
Wanting to live like a Celebrity while you sail the high seas? Contact your MMV agent to get a quote!
MMV Agent Blog